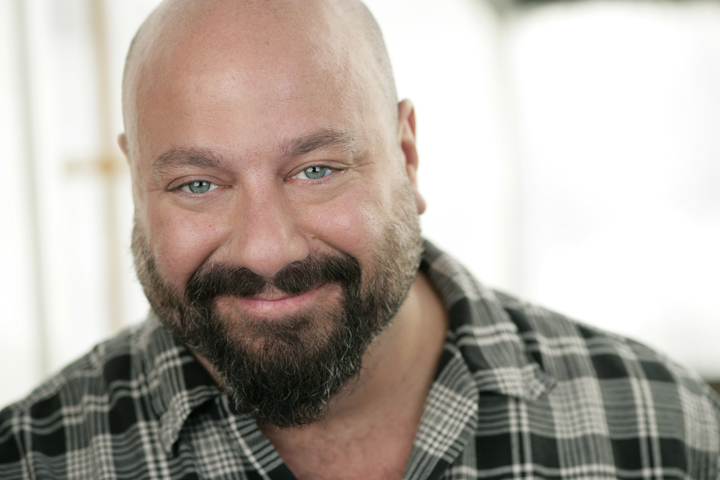 Robert Valin is a Certified Professional Coach and member of the International Coach Federation (ICF). A graduate of The Institute for Professional Excellence in Coaching, Robert is also an Energy Leadership Master Practitioner.
CLICK HERE to learn more about the benefits of Energy Leadership or contact me for a personal assessment.
---
I THINK OF MY APPROACH AS A ONE-TO-ONE WORKSHOP
Through a series of profound, life changing conversations and exercises, we work together to unlock your true potential, gaining a deeper understanding of who you really are—and who you're meant to be. You'll create a stronger sense of self, with better communication in your relationships and greater passion, purpose and balance in your life.
What you'll get from me is unbelievable passion and support
Those who know me describe me as super creative and supportive—a free thinker with a positive "can-do" attitude who's caring, honest and passionate about life. Add to that a colorful yet off-beat sense of humor and that pretty much sums me up. The bottom line is nothing makes me happier than helping others succeed. I'm great at it because I love it!
I don't fit into a conventional box and neither should you
We all have something unique to offer the world. Personally, I've had successful careers in finance, as professional actor and voice over artist, a graphic designer, creative director and large scale LGBT event producer, to name just a few. Each of those have made me who I am today and I believe each of us needs to bring our whole self—unapologetically—to everything we do. I'm personally committed to getting you results that make an impact on the people you love and the world around you.
---
Coaching
SO WHAT IS LIFE COACHING?
Most of us think of a coach in terms of sports. Sports coaches teach, train, and encourage individuals and their teams, passing on their wisdom and life experience to their players. A life coach can be thought of in much the same way, but with one significant difference: A Life coach focuses on you, moving you from being "stuck" to a place of absolute clarity and purpose, moving you forward for your best life possible. A life coach is someone who champions you, who'll help you stretch yourself far beyond what you might have ever thought possible. In a nutshell, having a life coach is like having a personal trainer for your life —so you can fully live the life of your dreams.
IT'S ABOUT KNOWING WHAT TO ASK
One of the ways coaches benefit clients is by asking them the right questions, which help you open up and go deeper, revealing things that you've never revealed to anyone before—quite possibly even yourself. Everyone is designed with the ability to find the answers they're looking for. A coach can help this process along by asking questions and listening for the real truth in your replies. Then we're able to give you the information necessary to get you moving again while helping you remove the obstacles that keep getting in the way of experiencing the life you imagine for yourself.
COACHING ISN'T THERAPY
Therapy (or counseling) is traditionally geared towards working on mental or psychological issues and often focuses on past events, or why something is the way that it is. Coaching, however, is more action-oriented, and there's greater emphasis on how to get you to moving forward, rather than solely exploring the past for answers. The goal of coaching is to make sure you stay focused on the present, rather than looking back.
COACHING ISN'T CONSULTING
A consultant's job is to tell a client what needs to be done and very often, doing the work for them. A coach enables a client to realize the solutions that works best for them and directs them to come up with strategies and answers on their own.
IS LIFE COACHING FOR YOU?
Understanding what coaching is—and what it isn't—is crucial in determining whether you think it's appropriate for you. Now that you know more about coaching, I'd like to ask you a few questions:
Where in your life do you feel stuck and really desire to get moving again?
What would your life look like if you were no longer stuck?
What would it take to get you moving forward again?
---
---
Benefits
Personal Success & Relationships
It's human nature to get stuck—we all do at times. The life coaching process will help you discover new ways to get moving again to create the life you've always wanted. Think about what it would feel like to:
Have more time, success, and joy
Change your thinking process from "what's impossible" to "what's possible"
Learn how to keep moving forward rather than backward
Build more confidence and believe in yourself again
Uncover the blocks that keep you from being your best and most authentic self
Have stronger, deeper relationships
Business
In today's world, it often feels impossible to get it all done, leaving us overwhelmed, exhausted and stuck. The life coaching process helps to pull you out of paralysis and keep you moving towards building a successful business. Think about what it would feel like to:
Have more time, success and joy
Identify what makes you enjoy work—and why you got into it in the first place
Find out how to let go of what you're good at doing and focus on what you're really great at doing
Develop solid boundaries for your work and personal life
Know what to focus on next for the best possible impact
Be able to breathe and get motivated again
Create a crystal clear strategy and marketing plan to reach your target audience and gain more customers
---
---
Praise
Robert was an invaluable resource through a game-changing period of my life. Through sincere, honest and humorous communication Robert smoothly managed to create an immediate and intimate ring of trust, in which I felt comfortable expressing and discussing the obstacles I was facing. Robert struck the perfect balance between supporting and challenging my thought processes. Throughout his coaching, Robert consistently provided valuable content allowing me to explore my mind through alternative lenses. To this day, I still use the tools from Roberts coaching to combat any stress or anxiety I come across. I can highly recommend Robert to anyone facing a crossroads in their life.
Frederik S. Petersen, Visiting Graduate Student | Columbia University, New York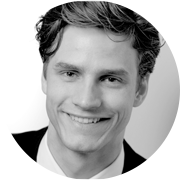 ---
Robert exudes a natural warmth and generosity of spirit which, along with his keen intuition and good sense, make an extremely powerful combination. He always manages to help me identify the heart of whatever it is I am struggling with and to come up with realistic plans of action for overcoming my issues and internal blocks. He is a constant inspiration and kind soul.
Dianne Conjeaud | Brooklyn, NY
---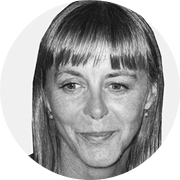 My coaching experience with Robert was very positive and productive. Besides being a natural coach, he's fun to work with, supportive, and compassionate. Robert helped me to achieve several short-(and long term) goals that had been a source of major anxiety and procrastination. We looked at my goals, set priorities and with his encouragement I was able to take action. Thanks Coach Valin!"
Kate Maxwell, Digital Production Artist, Condé Nast Publishing | NYC
---
I began working with Robert following some major life challenges—specifically, a death in the family and career change. I needed to make some serious life-shifting decisions. With Robert's supportive assistance, I was able to clarify and reframe some key life views and shift my focus in more positive and uplifting ways. I now have several more creative and beneficial tools with which to work in facing life's challenges. Robert has a keen ability both to hear and understand, as well as to positively challenge you toward your life goals. I would highly recommend him!
Deb Williams, LMSW | Brooklyn, NY
---
Robert is an absolutely fantastic life coach! He is compassionate and empathic, clear minded and focused. An astute and conscientious listener, Robert is superbly gifted at keeping you focused on making tangible actions towards achieving weekly goals. Robert really helped me to break down the big-picture of the "life I want to be living" (which can be overwhelming and seemingly unattainable) into realistic and manageable parts, helping me to see my larger goals as part of the "life I am already living".Robert is masterful at clearing a path forward so I was able to start making meaningful progress right away, enabling me to see how small accomplishments can lead to big changes. But what makes Robert truly unique is his insight into the complexities of how and why people create their own obstacles to success. By distinguishing what is beyond your control from what is within your control, Robert is able to establish a deep trust with his clients, which for me translated into developing greater confidence within all aspects of my life.
Robert is an essential part of my life, he is loyal, dedicated and ethical, I give him my highest recommendation—he is just amazing!
Stuart Elster, Artist and Professor | NYC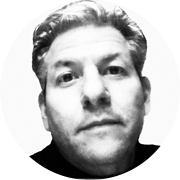 ---
Call me:
(917)865-5993
Address:
228 West 17th Street
New York, NY 10011
Ready to Get Started? I'd Love To Hear From You
---